Who doesn't love going outside and enjoying the sunshine and warm weather? If Aubriella had a choice she would probably live outside. She always wants to be outside playing or doing something. Today I moved cars and let her chalk in the drive way. (something I was never allowed to do as a kid, only on the sidewalk) She had so much fun.
Whenever I ask her what she wants me to draw it is always Minnie. Sometime she even wants Donald, Daisy, Goofy and Mickey. Good thing Minnie is easy to draw.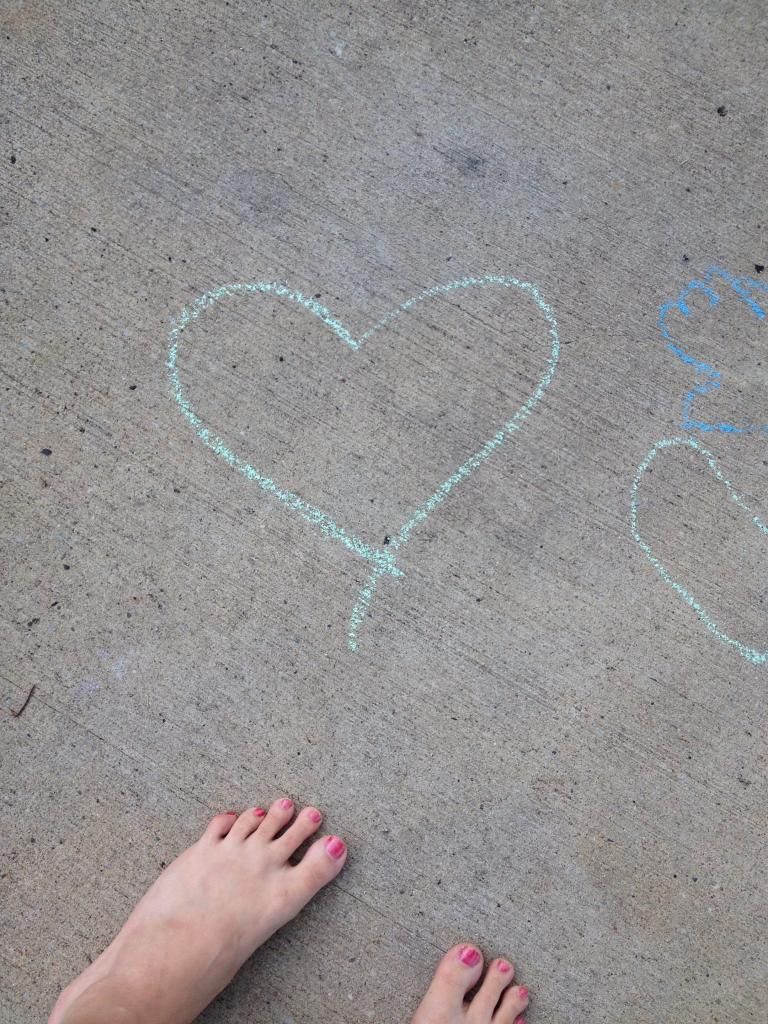 I love hearts.
Ella decided she wanted her hands and feet outlined. But wouldn't hold still very well.
Then she decided she wanted her whole body outlined. It remind me of a crime scene on tv.
Ella tried to outline me. She didn't do to well. We will have to work on that.