Today we had another mother daughter alone time date in the bedroom. Also a new first for Ella, I let her paint.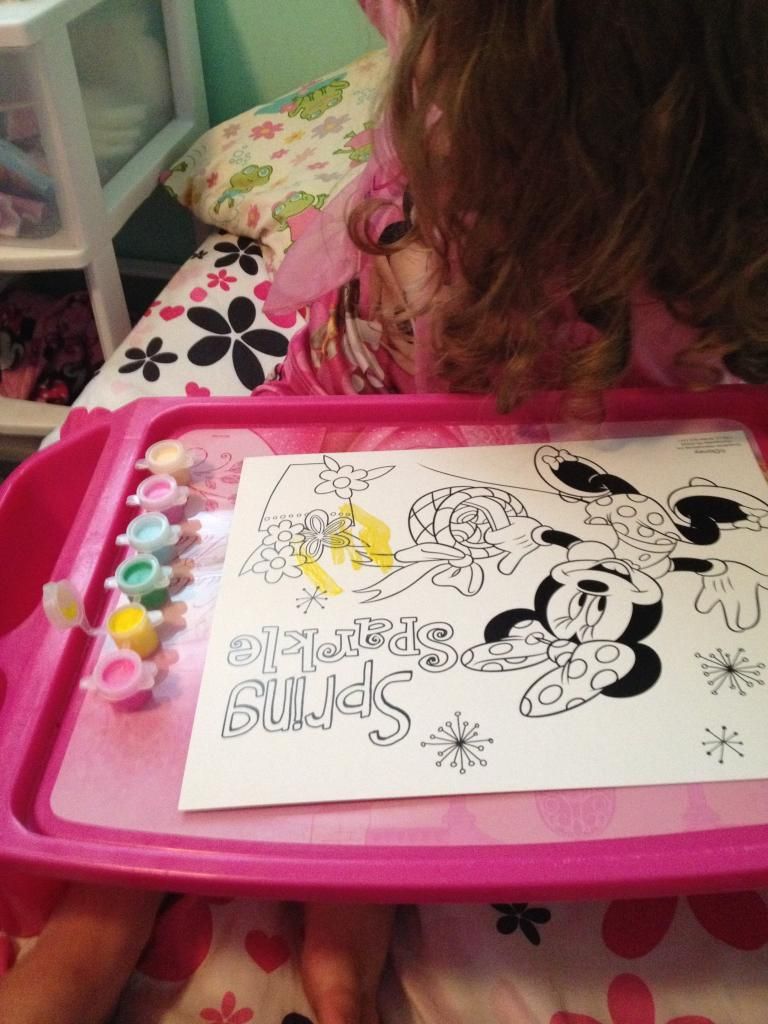 Around Easter I found this cute little painting kit with Minnie Mouse on it and bought it for her. Well then I put it somewhere and forgot about it. I found it the other day and decided we had to do it. The kit came with two pictures, a paint brush, and 6 colors.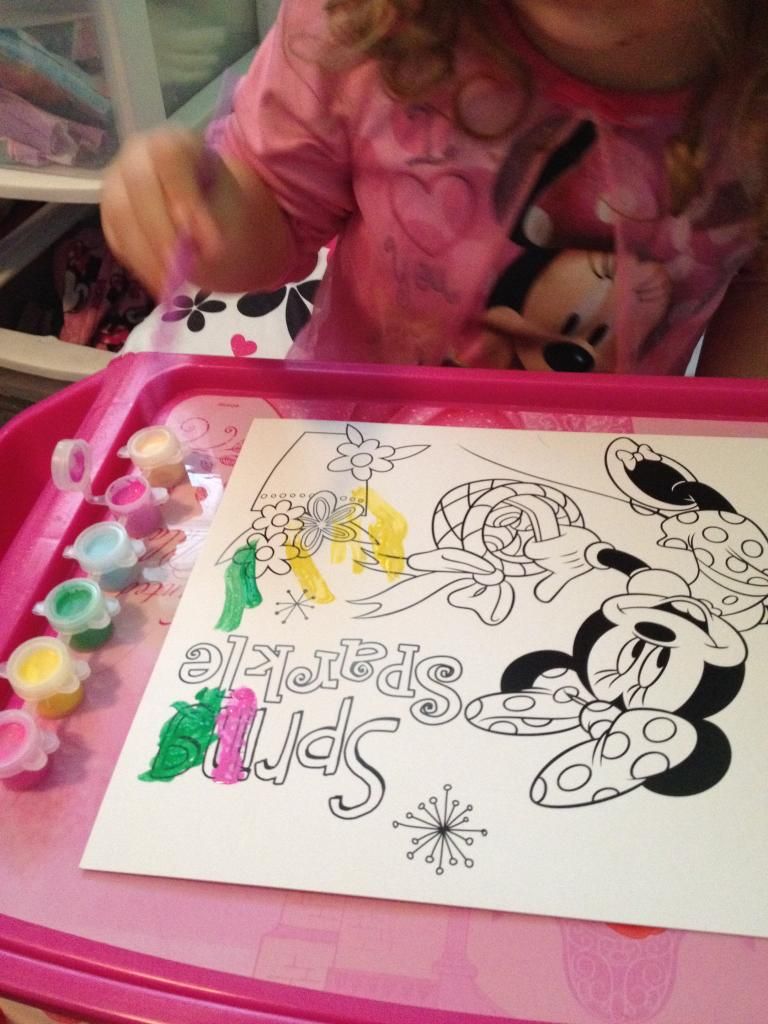 Shockingly she did very well and didn't make a mess. She had to use every color and we cleaned the brush after each color. She let me open the paint for her one at a time so we didn't make a mess.
Most of the time when she was painting she used her left hand. She did go back and forth each time she put pain on her brush.