Happy Belated Sweetest Day. Yesterday was Sweetest Day. It is a holiday only celebrated in the Midwest United States for those of you unaware you missed a holiday. It is the third Saturday in October. It is very similar to Valentines Day.
Yesterday when I arrived home from work, sitting on the coffee table as I walk in the door are flowers, a lit candle, and a "I Love You" note from my boyfriend. He can be so sweet. (Ok really he is great 99% of the time, I can't complain)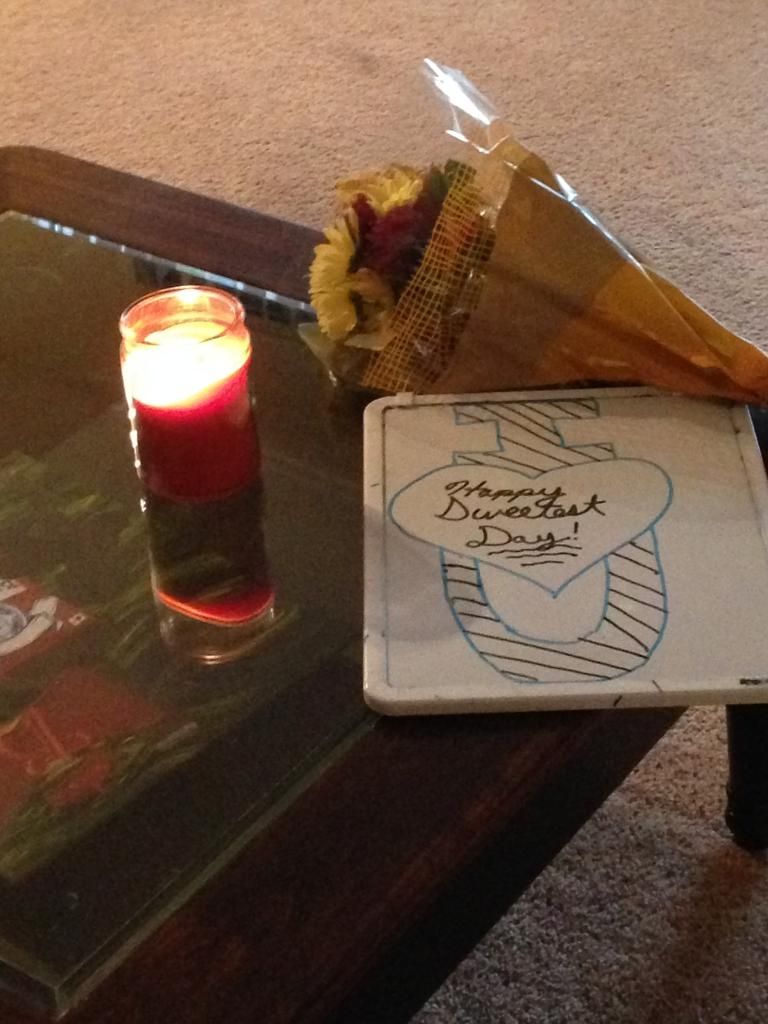 This year we weren't planning on doing anything for Sweetest Day on Saturday since we had a family birthday party to go to instead. We agreed to have a nice romantic dinner together today, Sunday. Unfortunately that didn't happen either. Brian work up with morning with a really bad sore throat and just feeling miserable. Now it has been rain checked for in a few weeks for a weekend I don't have Aubriella and we can be alone.
Do you celebrate Sweetest Day?