Happy Friday!!! I have had a crazy week preparing for Aubriella's birthday party which is tomorrow and I am still not ready for, preparing for our first Girl Scout Parent meeting next week and planning the Girl Scout meetings for the year. It doesn't help I am fighting these horrible sinuses. Mother Nature just needs to make up her mind. I am done with 90 degree days, even upper 70 degree days and nights down in the 40's an 50's. I am ready for it to stay in the 60's during the day.
It's another Friday that

I am joining in with Erika, Narci, and Andrea for Friday Favorites.This week I themed it all Pumpkin Spice favorites.
It is that fine of the year for EVERYTHING pumpkin spice to hit stores. I'm ready to try new things and remember ones I don't like also.
I had a Girl Scout leader meeting last night at Panera. I have to admit their pumpkin spice latte with almond milk has to be the best one I have tried. To bad they don't have a drive through or better yet good thing they don't have a drive through or I would be there every day.
My new morning routine consists of having a cup of tea first thing in the morning. Brian and I don't have coffee until like 7:30 - 8:00, but I am up at 5:30 and I need something warm and with a little caffeine. My go to right now is Celestial Seasonal teas- Sweet Harvest Pumpkin. It just has a mild pumpkin flavor.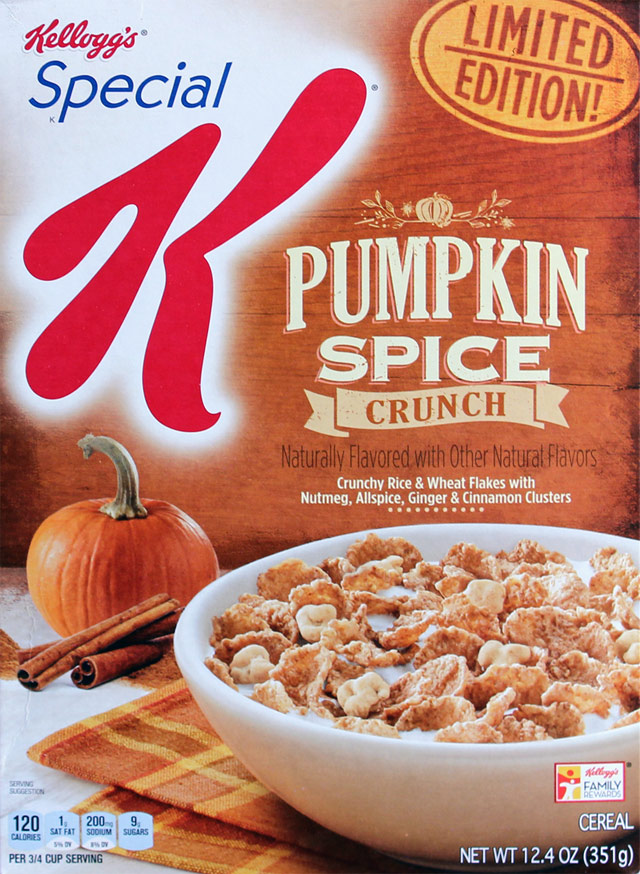 Some morning are just so rushed that you just get time for cereal. Some morning I just want a bowl of cereal. When I do my go to right now is Special K Pumpkin Spice Crunch
I would use pumpkin pie spice seasoning in everything if I could. Trader Joe's has an a delicious blend and it is only $1.99 for a 1.8oz container. You can't pass up that deal.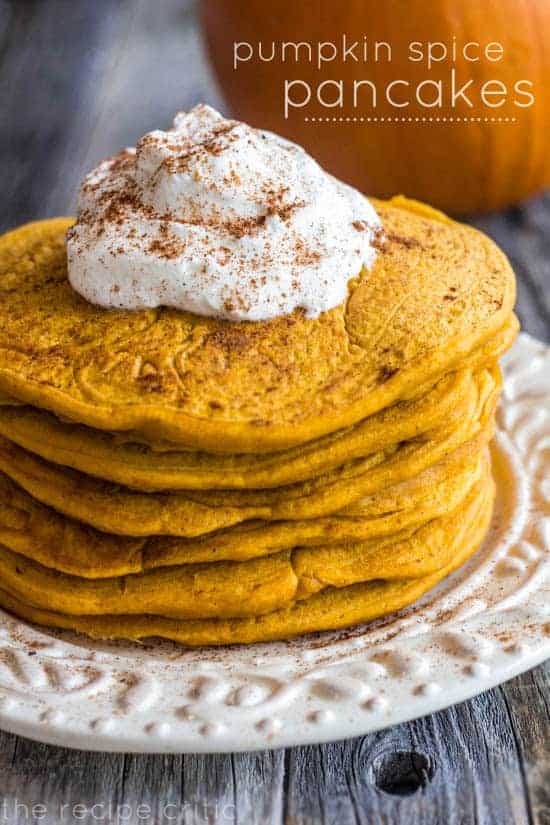 I love pumpkin pancakes. I occasionally make them with real pumpkin puree, but most of the time I just add pumpkin spice seasoning.
While at wondering around Trader Joe's the other night they were giving out free samples of these Petite Pumpkin Spice cookies, and who can say no to a free sample, something pumpkin spice, or a cookie It was a huge win in my book. Austin also liked it, but I did refrain from buying it. I knew if I did I would eat it all.
On rare occasions I like instant oatmeal. Brian and I have enjoyed some Quaker Instant Oatmeal Pumpkin Spice flavor a few mornings. We take our oatmeal two totally different ways. He wants it like porridge, running and soft. I like my with just a little bit of hot water to soften it, and warm it up, but still with a crunch.
Yes I know I have a little bit of a Pumpkin Spice obsession. It only comes around once a year for about two months. Than I am on the kick of Cinnamon, and Peppermint Mocha with the holidays near.
Have a wonderful weekend.
Thank you for stopping by!!!!! If you are new here,
Feel free to follow along.